Whether it's small or life-size, have a go at building it. Then cover your creation with old curtains. Maybe secure them with cloth-pins. Or use the red STOCS nets to complete your playhouse.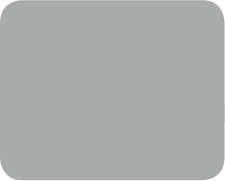 With STOCS you can build anything you want. Whether it's a house, a tower, a den, a boat or a beast…all you have to do is tie knots.
STOCS have a solid part and flexible ends that you can tie up .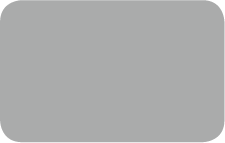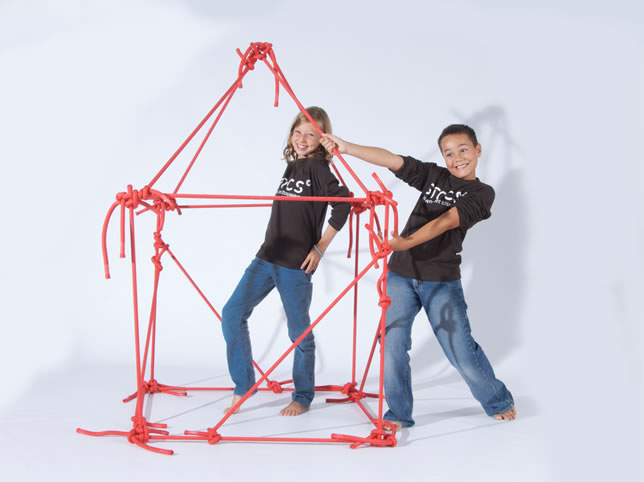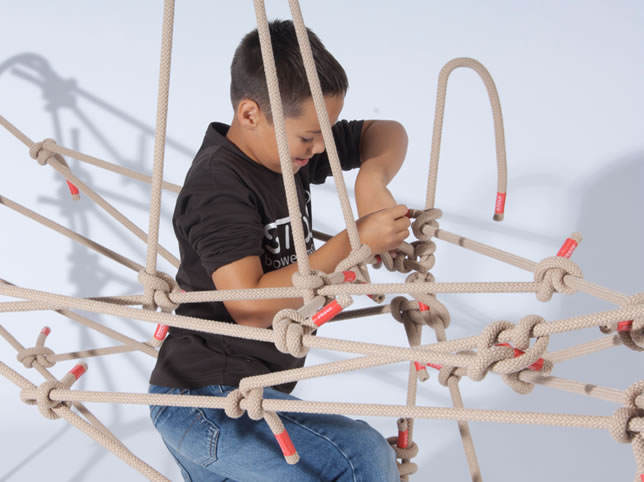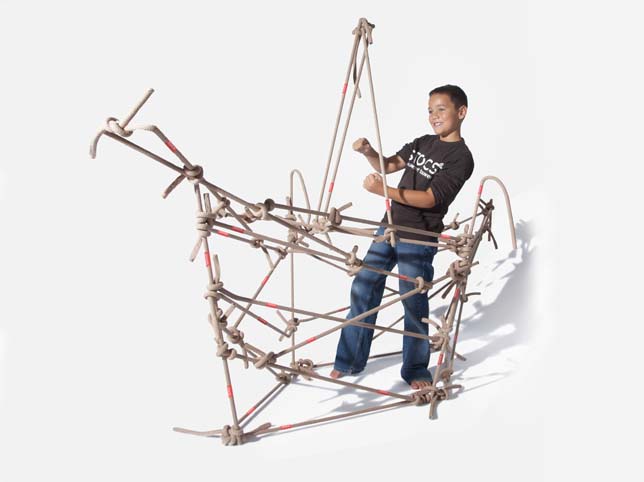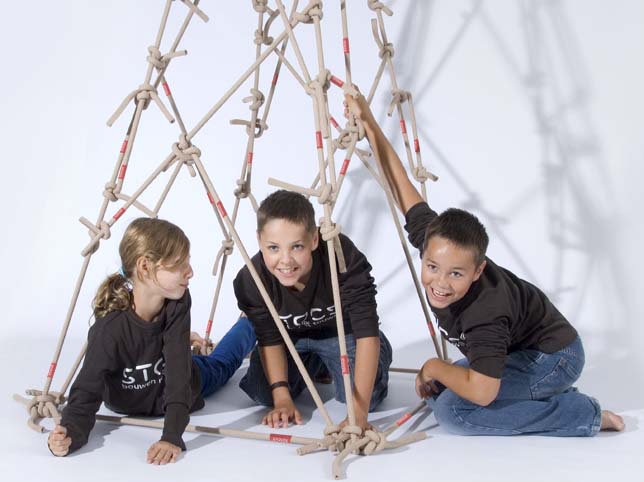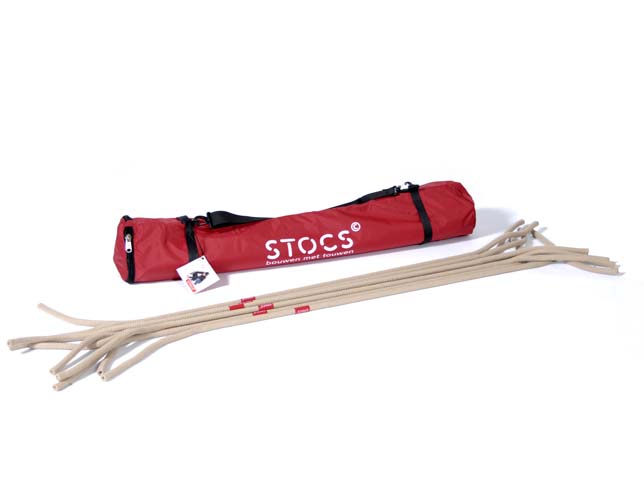 You can build alone, or even better, share the fun with friends! Learn to work as a team. It means more great ideas and an even better structure. Can't wait to get started?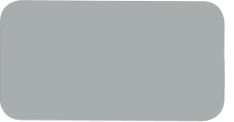 Just start experimenting! Or plan your cool creation like an architect and draw a building plan. Think about how to make it strong and stable. You are a constructor too!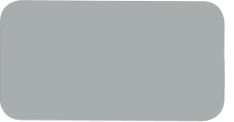 A STOCS kit counts 25 STOCS, stored in a carrier bag provided with each kit. STOCS can be washed easily by hand - the bath tub is ideal for this.
STOCS is designed for children aged 6 and over. However…bet that adults can't wait to take part in the action?